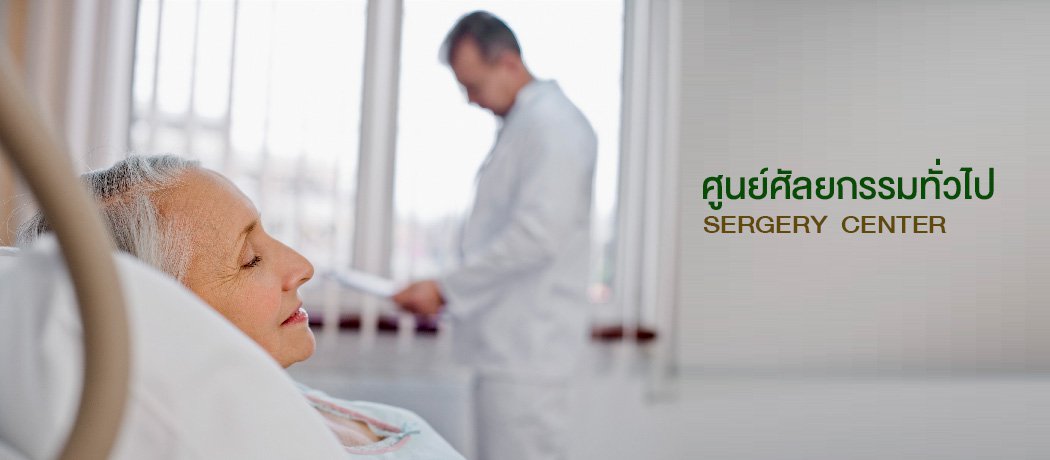 Surgery Center
The Samitivej Chonburi Hospital's Surgery Center offers Thai residents and foreigners the most advanced medical services, according to the direction of a group of board-certified surgeons with extensive surgical expertise. We take pleasure in treating every patient in a safe and effective way. You can be assured that our team has been formed from the best because we understand how essential it is to get the surgery you want.
Our surgical staff includes surgeons with a high level of training and expertise. From brain tumors to hemorrhagic strokes to neck fractures, we are able to conduct surgery in every situation. Our surgical services range from minimally invasive surgery, painless treatment, and laparoscopic surgery, after which the patient can return home, to long-term major surgery in the critical care unit (ICU), where patients may only need a few days to recover.
The surgical center at Samitivej Hospital is equipped with advanced surgical tools, is clean and safe in a room with privacy, and uses a variety of techniques to ensure that our patients receive the best possible medical treatment. This allows our team of surgeons to work at their highest level of effectiveness.
Our Services
Diagnosis, Treatment, and Surgery for a variety of general surgical illnesses, including

Wounds and Abrasions

Burn Wounds

Brain Tumors

Hemorrhagic Disease

Brain Abscess

Herniated Disc Disease

Vascular Disease

Lung, Breast, and Liver Cancer

Gallbladder Disease, Kidney, and Urinary System

Hernia

Hemorrhoids

Blood in Urine and Bladder Tumor

Male Sterilization

Prostate Cancer

Back and Neck Pain
Our Medical Care Guidelines are as follows;
Laparoscopic Cholecystectomy

Laparoscopic Appendectomy

Laparoscopic Hernia Surgery

Laparoscopic Gastric Surgery

Laparoscopic Colon Cancer Surgery

Endoscopic Surgery

Surgery for Newborns and Children
Equipment and Medical Technology
The standard operating area full of advanced surgical equipment

8 Surgical Examination Rooms

Digital Mammogram

Ultrasound Machine

CT scan

Scientific Laboratory for Blood and Urine Results Analysis

Accurate Pathological Test Kits

Location : อฺาคาร B ชั้น 1 (Building B, 1st floor)
Opening Hours : 8.00 a.m. - 8.00 p.m.
Tel no. : 033-038877
E-Mail : infosch@samitivej.co.th