Celebrate the 7th anniversary of Samitivej Hospital Chonburi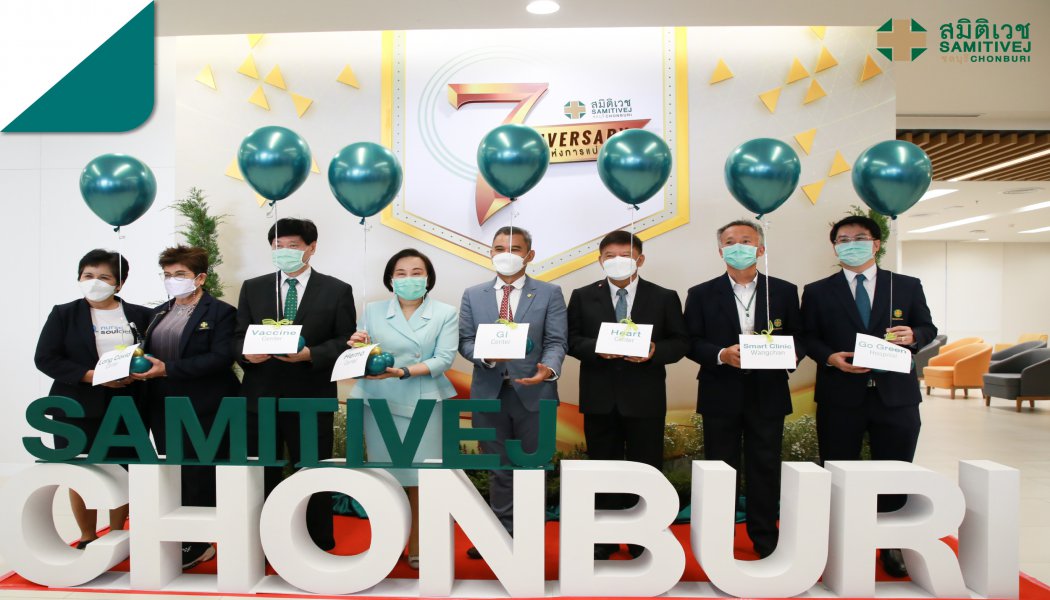 June 1, 2022 Samitivej Chonburi Hospital celebrates its 7th anniversary.
Launching 7 new services reflecting the organization of values ​​over the past 7 years, along with 7 activities to do good deeds to continue the sharing ecosystem Invite Thai people to take care of their health and share them with the people in the society. Build Thai society into an ecosystem that is conducive to sharing.

Director of Samitivej Chonburi Hospital said that on the occasion of the 7th anniversary of Samitivej Chonburi, we focus on being a value organization that has always stood for health care for the people of Chonburi by preparing to provide medical services with 7 New services to promote health after the country has passed the Covid-19 crisis. and prepare for the opening of the country

New services include Long Covid Center, New Hope New Life Vaccine Center, Hemodialysis Center, Gastrointestinal and Liver Center. Cardiovascular Center and out-of-hospital services such as Smart Clinic @ Wangchan, as well as the environmental dimension of GO Green Hospital in order to provide service users with access to Samitivej standard medical services.