Gastritis (Helicobacter pylori infection)
(Gastrointestinal and Liver Center) article author : Tiwaporn Thummongkhol, M.D.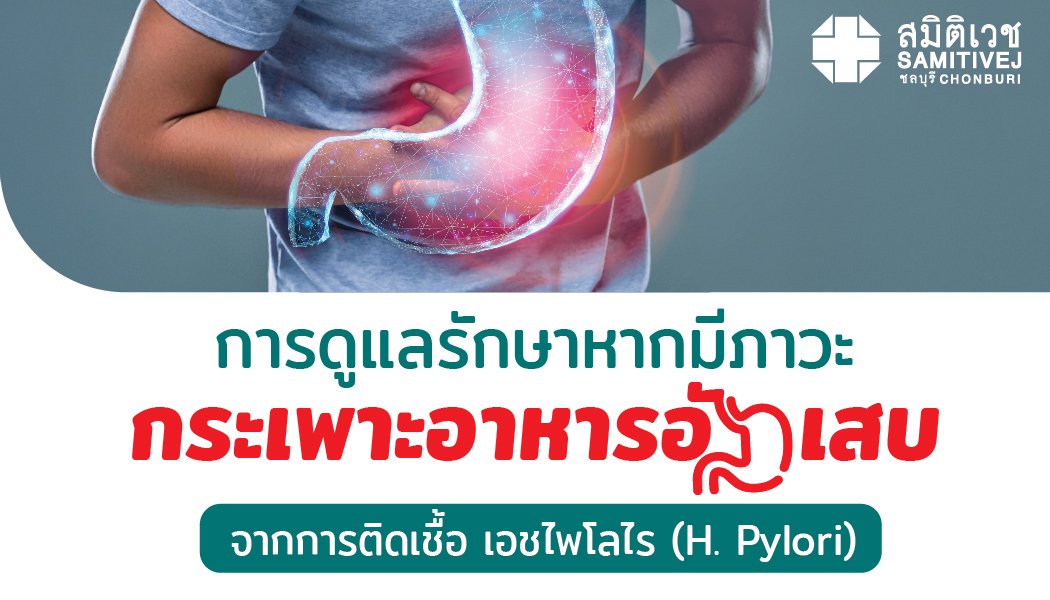 Helicobacter pylori infection (H.pylori)
Helicobacter pylori are bacteria a type of germ which live in the sticky mucus that lines in stomach. It can increase risk to gastric cancer and stomach cancer.
Treatment
Helicobacter pylori infection (H.pylori) can treat with use antibiotics.
The treatment H.pylori infection involves a triple-therapy regimen in 1-2 weeks including a proton pump inhibitor and the a antibiotics. The antibiotics use for eradicating the bacterium has lead to growing resistance to the drugs and increase treatment effectiveness 80-90%.
Post treatment
After completing H.pylori treatment, doctor will repeat testing in 8 weeks to ensure that the infection gas been eradicated.
The recommendation for H.pylori infection
1. Washing your hands frequently, especially before cook or eating, after using the restroom.
2. Should be change eating behaviors;
Consistent meal timing

Get more fiber into your diet

Avoid spicy foods and sour foods.

Avoid drinking tea, coffee, and soft drinks
3. Change behaviors to getting rest and reduce long term stress
4. Stop smoking and alcohol drinking
5. Avoid taking Aspirin, non-steroidal anti-inflammatory drugs to prevent stomach irritation
6. You should do endoscopic gastric cancer screening in the future
Appointment with gastrointestinal and liver cancer
Tel 033-038959
----------------------------------
⭐️ Follow our articles below
Line : @dr.samitchon or https://lin.ee/aEJviRL
Social Media : https://linktr.ee/samitivejchonburi